UKC CH Winter von der Guttenhaus CGC
"Windy"

Windy is a sable female out of Czech, East German/DDR, and West German working lines. Her average weight is around 60# and she has a slighter, athletic build. She was trained in narcotics detection and tracking as a young dog and joined us in September of 2013 as a 3 year old. Windy is very willing to please and easy to train, she enjoys playing ball and tug, nosework class and obedience. She was the mother of the "E" litter for the Granville German Shepherds breeding program. Windy had severe complications during labor and was spayed and retired from breeding in 2014. She was bred by Suzanne Bidgood at
Guttenhaus Kennels
in Illinois.
---
---
Windy's Information
Birthdate: August 16, 2010
AKC Registration # DN29219903
UKC Registration # P740-679
AKC DNA Profile # V710463
HEALTH TESTS
- OFA Hip Dysplasia Database - FAIR - #GS-88564F32F-VPI
- OFA Elbow Dysplasia Database - NORMAL - #GS-EL28800F32-VPI
- OFA Congenital Cardiac Database - NORMAL - #GS-CA1110/37F/C-VPI
- OFA Degenerative Myelopathy (DM) DNA Database - AT RISK
- OFA Legg-Calve-Perthes Database - NORMAL - #GS-LP21/32F-VPI
- OFA Patellar Luxation Database - NORMAL - # GS-PA217/37F/P-VPI
- OFA Dentition Database - NORMAL - # GS-DE104/37F-VPI
- OFA/Washington State University Multiple Drug Resistance (MDR1) - NORMAL/CLEAR - #GS-MD1-27/45F-VPI-N/N
- CERF/OFA Eye Clearance - NORMAL 2013 - #GS-EYE68/37F-VPI
- DNA Sample submitted to OFA/CHIC for research - #GS-DNA-296/S
- Color [aw+a]
Windy's OFA Page
---
---
---
Pedigree for Winter von der Guttenhaus
German Shepherd Dog - Sable
Sire
Grizzly von der Guttenhaus PPD
Sire
Eric von Stolz PPD
Sire
Alf vom Stoffelblick SchH3, IPO3, FH
Dam
Schexnider's Kessie
Dam
Aida von der Mäusespitz BH, WH, AD
Sire
V Jago von der Lindenhalle SchH3, HGH, FH
Dam
G Ulla vom Riederloh SchH1
Dam
Josie von der Guttenhaus PPD, Therapy Dog
Sire
Gonza z Ceska SchH3, IPO3, FH2

Sire
Lars ze Zlataku ZVV1, PSH
Dam
Vanda z Lipin CS SchH1
Dam
Jeta Von Derosia CGC, CD, BH, AD, Therapy Dog
Sire
Sibo vom Kuhnhof PPD
Dam
Blaze vom Kuhnhof PPD
Powered by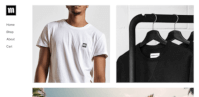 Create your own unique website with customizable templates.