Welli vom Parchimer Land SPOT, CGC, NTD, TKN
"Welli"
Welli is a black and tan female from full DDR/East German bloodlines. She will be a potential sport and breeding dog. Welli was bred by Werner Schulz at Parchimer Land
in Germany.
---
Welli's Information
Birthdate: August 20, 2016
SV Registration #SZ2329018
AKC Registration # DN50009801
UKC Registration # P827-778
AKC DNA Profile # V820060
HEALTH TESTS
- OFA Hip Dysplasia Database - GOOD - #GS-100312G24F-VPI
- SV Hip Breeding Value - ZW78
- OFA Elbow Dysplasia Database - NORMAL - #GS-EL38844F24-VPI
- OFA Congenital Cardiac Database - NORMAL - #GS-CA1832/17F/P-VPI
- OFA Autoimmune Thyroiditis Database -
- OFA Degenerative Myelopathy (DM) DNA Database -
- OFA Legg-Calve-Perthes Database - NORMAL - #GS-LP57/24F-PI
- OFA Patellar Luxation Database - NORMAL - #GS-PA553/17F/P-VPI
- OFA Dentition Database - NORMAL - #GS-DE433/17F-VPI
- OFA/Washington State University Multiple Drug Resistance (MDR1) - NORMAL/CLEAR - #GS-MD1-67/16F-PI-N/N
- CERF/OFA Eye Clearance -
NORMAL 2018 - #GS-EYE536/22F-VPI
- Coat Length -
Welli's OFA Page
---
---
Welli's Photo Gallery
---
Pedigree for Welli vom Parchimer Land
German Shepherd Dog - Black & Tan
Sire
SG Jecko vom Parchimer Land IPO1, KKL
Sire
V Bandit vom Thostgrund IPO3, KKL1
Sire
G Leon vom Königswaldereck SchH3, IPO3, KKL2
Dam
SG Eliese vom Ziegenhainer Tal SchH3, KKL1
Dam
SG Okki vom Felsenschloss SchH1, KKL1
Sire
V Eddy vom Felsenschloß SchH3
Dam
G Gela vom Felsenschloß SchH2, KKL2
Dam
SG Loni vom Parchimer Land IPO1
Sire
V1 Iroc vom Haus Iris IPO3
Sire
V Duke vom Schäferliesel SchH3, IPO3, KKL1
Dam
V Alice vom Haus Iris SchH2, IPO2, KKL1
Dam
SG Tessy vom Parchimer Land SchH3, KKL2
Sire
Henk von der Moschel SchH3
Dam
SG Lisa von den Tonteichen SchH3, KKL2
Powered by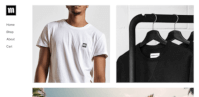 Create your own unique website with customizable templates.