(AKC CH Pointed), BIMBSA, RBIMBSA, UKC CH, SG She Izabella Granville CGC, TDI, TC, HCT, HT, AD, BH, CD, RA, OA, OAJ, NF, OAC, TG-N, TN-N, RATN, Barn Hunt Novice High In Trial, GSDCA Health Award of Merit
"Izzy"

Izzy is a medium sized, melanistic black and tan female. She has dark pigment and moderate angulation. Average weight is about 70# and height at the shoulders is 22.75" She has medium to high drives for dog sports and is able to settle in the house. Izzy is very serious when working livestock and has has natural herding abilities. She is social in public and very protective of her home and family. She is trustworthy around children and other animals. Izzy has trained and trialed in Conformation, Obedience, Rally, Flyball, Herding, Barn Hunt, and Agility. She was the mother of the "A" and "B" litters for the Granville German Shepherds breeding program and was spayed and retired from breeding in 2011. Izzy was bred by Bob McGinnis in Missouri.
June 18, 2006 - January 27, 2015 (Hemangiosarcoma - Spleen)
---
---
Izzy's Information
Birthdate: June 18, 2006
AKC Registration # DN14828802
UKC Registration # P588-913
AKC DNA Profile # V536617
NAFA # - 080174
U-FLI # - 6034
NADAC # - 09-10387
GSDCA-WDA # - 1998
Barn Hunt # BH-09118


HEALTH TESTS
- CHIC (Canine Health Information Center) Registration # 101287
- OFA Hip Dysplasia Database - FAIR - #GS-78877F24F-VPI
​- SV Hip Breeding Value - ZW95
- OFA Elbow Dysplasia Database - NORMAL - #GS-EL22023F24-VPI
- OFA Congenital Cardiac Database - NORMAL - #GS-CA392/21/P-PI
- OFA Autoimmune Thyroiditis Database - NORMAL - #GS-TH339/23F-PI
- OFA Degenerative Myelopathy (DM) DNA Database - CARRIER - #GS-DM32/27F-VPI-CAR
- OFA Legg-Calve-Perthes Database - NORMAL - #GS-LP8/24F-VPI
- OFA Patellar Luxation Database - NORMAL - #GS-PA148/57F/P-VPI
-OFA Dentition Database - NORMAL - #GS-DE9/67F-VPI
- OFA/Washington State University Multiple Drug Resistance (MDR1) - NORMAL/CLEAR - #GS-MD1-14/57F-VPI-N/N
- GSDCA Temperament Test (TC) - PASSED
- CERF Eye Clearance - NORMAL 2008, 2009, 2011 - #GS-1372
- DNA Sample submitted to OFA/CHIC for research - #GS-DNA-228/S
- Color [as+as]
---
---
Izzy's Photo Gallery
---
Pedigree for She Izabella Granville
German Shepherd Dog - Black & Tan
Sire
McGinnis' Buster
Sire
Bo der Furchtlos
Sire
Boss vom Frohes Tal SchH3
Dam
Carey Vongirlie
Dam
Gabriella
Sire
Baron von Tomes
Dam
Budweiser von's Holly
Dam
Annei Mae McG
Sire
Barron von Timber
Sire
Timber von Wolfburns-Red
Dam
Simba Burns von Menzuecker
Dam
Lizzie's Kool Breeze
Sire
Rinnie Woodrow Wilson
Dam
Fall Tsunami Breeze
Powered by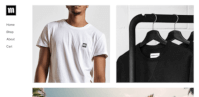 Create your own unique website with customizable templates.