Poppy von Granville NTD, CGC, TKN
"Poppy"
Poppy is a black and tan female from full East German/DDR bloodlines. She will be a potential breeding or working prospect. Poppy is owned, bred, trained, and handled by Lindsay Chlopek at Granville German Shepherds.
---
Poppy's Information
Birthdate: October 20, 2016
AKC Registration # DN48312003
UKC Registration # P827-782
HEALTH TESTS
- OFA Degenerative Myelopathy (DM) DNA Database - Clear by Parentage
- OFA Dentition Database - NORMAL - #GS-DE398/7F-VPI
- OFA/Washington State University Multiple Drug Resistance (MDR1) - Clear by Parentage
- OFA/UC Davis Hyperuricosuria (HU) - Clear by Parentage
Poppy's
OFA Page
---
Pedigree for Poppy von Granville
German Shepherd Dog - Black & Tan
Sire
INT. V1 CH Paxx vom Kistha Haus CGCA, CGCU
Sire
INT. V Just Fagen Von Kistha Haus CGC, CD, RN, RA, FO, OB1
Sire
Yasso vom Schäferliesel BH, PSA1
Dam
Just Jaycee Vom True Haus BH, SchHA
Dam
Gala aus dem Tempel der Ceres CGC
Sire
SG Bac vom Sachsentraum SchH1
Dam
V Beluna aus dem Tempel der Ceres SchH3, KKL1
Dam
Daffy vom Haus Fasold CGC, SPOT-ON, CA
Sire
SG Uncas vom Poppitz SchH3, KKL1
Sire
SG Condor vom Haus Christian SchH2
Dam
SG Lady vom Sachsenzentrum SchH2, KKL2
Dam
G Brixa vom Silberland SchH3
Sire
V Addi vom Haus Fasold SchH3, KKL1
Dam
G Hanka vom Feurigen SchH2
Powered by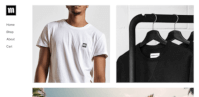 Create your own unique website with customizable templates.