(UKC GRCH Pointed) UKC CH Piper vom Birken Wald CGC, SPOT, HIC, TC, CA, TKN, AKC Achiever Dog
"Piper"
Piper is a black and tan female from DDR/East German and West German Working lines. Her average weight is around 65# and she is a small, yet substantial female with thick bone and a blocky head. She joined us as a 2 year old in November of 2013 and has an good temperament and happy-go-lucky personality. Piper loves lure coursing and cuddling on the bed. She shows very strong herding abilities. Piper was bred by Teri Townsend at
Birken Wald Kennel
in New Hampshire.
---
---
Piper's Information
Birthdate: October 3, 2011
AKC Registration # DN34039601
UKC Registration # P744-956
AKC DNA Profile # V740672
HEALTH TESTS
- CHIC (Canine Health Information Center) Registration # 101315
- OFA Hip Dysplasia Database - GOOD - #GS-89448G25F-VPI
- OFA Elbow Dysplasia Database - NORMAL - #GS-EL29479F25-VPI
- OFA Congenital Cardiac Database - NORMAL - #GS-CA1132/25F/P-VPI
- OFA Degenerative Myelopathy (DM) DNA Database - NORMAL/CLEAR #GS-DM3088/25F-VPI
- OFA Legg-Calve-Perthes Database - NORMAL - #GS-LP22/25F-VPI
- OFA Patellar Luxation Database - NORMAL - #GS-PA222/25F/P-VPI
- OFA Dentition Database - NORMAL - #GS-DE112/25F-VPI
- OFA/Washington State University Multiple Drug Resistance (MDR1) - NORMAL/CLEAR #GS-MD1-37/35F-VPI-N/N
- GSDCA Temperament Test (TC) - PASSED
- CERF/OFA Eye Clearance - NORMAL 2013, 2015, 2018 - #GS-EYE90/79F-VPI
- DNA Sample Submitted to OFA/CHIC for Research - #GS-DNA-406/S
- Coat Length - Does Not Carry for Long Coats
- Color - Black & Tan, Carries for Black
Piper's OFA Page
---
---
Piper's Photo Gallery
---
Pedigree for Piper vom Birken Wald
German Shepherd Dog - Black & Tan
Sire
Bob vom Parchimer Land
Sire
DJJM SIEGER, SG Uncas vom Poppitz SchH3, KKL1
Sire
SG Condor vom Haus Christian SchH2
Dam
SG Lady vom Sachsenzentrum SchH2, KKL2
Dam
SG Yina vom Parchimer Land SchH1, KKL1
Sire
V Falk vom Anhalter Hof SchH3, FH, KKL1
Dam
SG Tessy vom Parchimer Land SchH3, KKL2
Dam
Yanni Von Grunberg
Sire
Fran Zandos Dax II

Sire
SG Aleijnikow von den wilden Rabbits SchH3, KKL1
Dam
V Sonja vom Porphyrbruch IPO1, KKL1
Dam
Vesta vom Gräfental
Sire
V Iran vom Tannenkrug SchH3, IPO3, KKL2
Dam
V Nonne v Gräfental SchH3, IPO3, KKL1
Powered by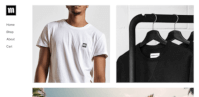 Create your own unique website with customizable templates.