Outta My Mind von Granville SPOT, CGC, NTD, TKN
"Norman"
Norman is a standard coat, dark sable male. He is a small-medium size weighing in around 65#. He carries the genes for long coat. Other health test results are listed in detail below. His pedigree is full East German/DDR through the sire lines, and from the dam lines comes a combination of primarily West German Working and East German/DDR bloodlines, with some old showline (German and American) influence coming through the lines of her maternal great granddam. He is line bred 5,5-5 on the BSP/LGA Competitor SG Muchta vom Schwarzhorn SchH3, FH as well as the great producer Int. CH, V Illa von der Mittelhäuser Flur SchH3, LBZ, KKL1. Norman is the product of a third generation breeding from the lines of our foundation female "Izzy". Norman's littermate Dante is getting ready to certify for Search and Rescue.

Norman is high drive when working and very easy going around the house, he has a fantastic "off switch" at home. His favorite game is biting the water from the garden hose, and he loves to relax in the kiddy pool and play ball. He has high prey drive but is very safe around other animals. Norman enjoys engaging with his handler and is very toy and food driven. He learns new tasks very quickly and willingly.

---
Norman's Information
Birthdate: August 21, 2016
AKC Registration # DN47269409
UKC Registration # P827-779
AKC DNA Profile #
HEALTH TESTS
- OFA Hip Dysplasia Database - GOOD - #GS-100313G24M-VPI
- OFA Elbow Dysplasia Database - NORMAL - #GS-EL38845M24-VPI
- OFA Congenital Cardiac Database - NORMAL - #GS-CA1833/17M/P-VPI
- OFA Degenerative Myelopathy (DM) DNA Database - Clear by Parentage
- OFA Legg-Calve-Perthes Database - NORMAL - #GS-LP59/24M-PI
- OFA Patellar Luxation Database - NORMAL - #GS-PA554/17M/P-VPI
- OFA Dentition Database - NORMAL - #GS-DE434/17M-VPI
- CERF/OFA Eye Clearance - NORMAL 2018 - #GS-EYE486/16M-VPI
- Coat Length - Carries for Long Coat
Norman's
OFA Page
---
---
Pedigree for Outta My Mind von Granville
German Shepherd Dog - Sable
Sire
V Arek von der Wedeme IPO3, KKL1
Sire
V Fin von der Bismarcksäule IPO1
Sire
V Ron vom Ludwigseck SchH3
Dam
V Britt von den Grauen von Monstab SchH1
Dam
SG Liu vom Haus Iris IPO1
Sire
V Duke vom Schäferliesel SchH3, IPO3
Dam
V Alice vom Haus Iris SchH2, IPO2
Dam
UKC CH Caldonia von Granville BH, CGC, SPOT-ON, HIC, CA, URO3, RATS, ETD, TKP, UKC Total Dog, Multi High In Trial
Sire
UKC CH, SG Berlin an Granville vom Gildaf IPO1, CGC, HIC, TC, AD, TF-III, FDCH, TN-N, URO2, CAA, TD, RATN
Sire
V Puck vom Gräfental SchH3, KKL1
Dam
UKC CH, G Brazen vom haus Behm CGC, CD, BH, AD, FMX
Dam
UKC CH Arthur's Magical Molly von Granville STAR
Sire
SG Jabina Bertram BHP2, KKL2
Dam
(AKC CH Pointed)UKC CH, SG She Izabella Granville CGC, TDI, TC, HCT, AD, BH, CD, RA, OA, OAJ, NF, OAC, TG-N, TN-N, RATN
Powered by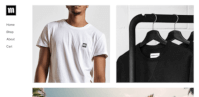 Create your own unique website with customizable templates.