UKC CH, G Katniss vom Appel CGC, SPOT-ON, TC, ATD, TKA, RATS, CA, 2x UKC Total Dog, Multi Barn Hunt Open/Senior High In Trial
"Katniss"
Katniss is a standard coat, bi-color female. She is a medium size weighing in around 65#. She carries the genes for solid black coat color and does not carry for long coats. Other health test results are listed in detail below. Her pedigree is a blend of show and working lines on both sire and dam sides. She has no common ancestry in the first 5 generations. Katniss is the product of a second generation breeding from the lines of our foundation female "Izzy" through her son "Coltrane". She was bred by Skye Appel at vom Appel in Illinois.

Katniss is high drive and high energy. She is always willing to work, and if you're not engaging with her she will entertain herself with toys. She does have an off switch and can calmly hang out with you around the house, ride in the car, and is well behaved in a crate. She has high prey drive but does not bother with my cats or other small dogs. She was a regular at doggy daycare when she was younger. Katniss has excellent bitework with powerful full grips. She is athletic and has no issues with heights or surfaces. Her obedience needs some work since her handler struggles with this sport, but is flashy when things are put together. She is skilled in nosework sports such as Barn Hunt and has maintained the family tradition of earning high in trial designations. She works the room quickly and independently off lead, giving strong alerts to her handler.

---
Katniss' Information
Birthdate: September 23, 2014
AKC Registration # DN40674701
UKC Registration # P769-982
AKC DNA Profile # V799669
UKC DNA On File
Barn Hunt # - BH-11817
HEALTH TESTS
- CHIC (Canine Health Information Center) Registration # 117806
- OFA Hip Dysplasia Database - GOOD - #GS-95568G24F-VPI
- SV Hip Rating - a2 Fast Normal, ZW102
- OFA Elbow Dysplasia Database - NORMAL - #GS-EL34634F24-VPI
-SV Elbow Rating - ED Normal
- OFA Shoulder OCD Database - NORMAL - #GS-SH100F24-VPI
- OFA Congenital Cardiac Database - NORMAL - #GS-CA1496/18F/P-VPI
- OFA Autoimmune Thyroiditis Database - NORMAL - #GS-TH766/24F-VPI
- DDC & OFA Degenerative Myelopathy (DM) DNA Database - NORMAL/CLEAR - #GS-DM4391/5F-PI
- OFA Legg-Calve-Perthes Database - NORMAL - #GS-LP36/12F-VPI
- OFA Patellar Luxation Database - NORMAL - #GS-PA337/18F/P-VPI
- OFA Dentition Database - NORMAL - #GS-DE253/18F-VPI
- GSDCA/SV Dentition - NORMAL
- OFA/Washington State University Multiple Drug Resistance (MDR1) - NORMAL/CLEAR - #GS-MD1-48/24F-PI-N/N
- OFA/UC Davis Hyperuricosuria - NORMAL/CLEAR - #GS-HU22/24F-PI
​
- GSDCA Temperament Test (TC) - PASSED
- CERF/OFA Eye Clearance - OFA NORMAL 2015, 2016, 2018 - #GS-EYE162/41F-PI
- DNA Sample Submitted to OFA/CHIC for Research - #GS-DNA-407/S
- Color - Bi-Color, Carries for Black
- Does not Carry for Long Coats
​
Katniss' OFA Page
---
---
Katniss' Photo Gallery
---
Pedigree for Katniss vom Appel
German Shepherd Dog
Sire
UKC CH Amadeus Jazzed Up On Coltrane von Granville STAR, CGC, HIC, CA
Sire
SG Jabina Bertram BHP2, KKL2
Sire
DM Jabina Zobel BHP3, IPO3, SPH1, FP, KKL2
Dam
Jabina Hulda SchH1, KKL2
Dam
(AKC CH Pointed) UKC CH, SG She Izabella Granville CGC, TDI, HIC, HTC, AD, BH, CD, RA, OA, OAJ, NF, OAC, TG-N, TN-N
Sire
McGinnis' Buster
Dam
Annei Mae McG
Dam
Alirah VonDellaHaus
Sire
Mystic Easter Dallas of Dab
Sire
Seitz's Mystic Black Gold
Dam
Easter Tippi of Dab
Dam
Abba Vondellahaus
Sire
Xarko Vom Haus Miller
Dam
Leila Von Der Fasanerie
Sire: UKC CH Amadeus Jazzed Up On Coltrane von Granville STAR, CGC, HIC, TC, CA, GSDCA Health Award of Merit

Photo courtesy of

Granville German Shepherds

Dam: Alirah von Della Haus

Photo courtesy of

vom Appel
Powered by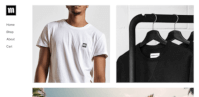 Create your own unique website with customizable templates.