2017 GSDCA Amateur Maturity Victrix, 3x BISNLP, UKC GRCH, IntCH V1, G Hera von Granville CGC, SPOT, TC, NTD, RATN, CA, Multi Barn Hunt Novice High In Trial
"Tiki"
Tiki is a standard coat, sable female. She is a small-medium size weighing in around 65#. She carries the genes for long coat and black and tan coat color. Other health test results are listed in detail below. Her pedigree is full Czech through the sire lines, and from the dam lines comes a combination of primarily West German Working and East German/DDR bloodlines, with some old showline (German and American) influence coming through the lines of her maternal great granddam. She has no common ancestry in the first 5 generations. Tiki is the product of a third generation breeding from the lines of our foundation female "Izzy". Tiki's littermate Nero is a graduate of the Penn Vet Working Dog Center and is currently working as a Dual Purpose Police K9 for the Norristown Police Department in Pennsylvania, another littermate Hiccup is a working medical service dog.

Tiki is high drive and high energy, and is generally easy to live with, but being young she does take a little longer to calm down. Her favorite place to sleep is in the bed. She does have high prey drive and does chase my cats, but is not aggressive towards them. Tiki enjoys engaging with her handler and is very toy driven, happily carrying toys around with her at all times. She has not done much obedience training due to her showing in the conformation ring up to this point. She displayed full, hard grips in her bitework. Tiki excels at nosework sports such as Barn Hunt and has followed in her mother's footsteps earning multiple high in trial designations. She clears the room quickly, working independently off lead and giving strong alerts to her handler.
---
---
Tiki's Information
Birthdate: January 14, 2015
AKC Registration # DN41545907
UKC Registration # P773-332
AKC DNA Profile #
Barn Hunt # - BH-16195
HEALTH TESTS
- CHIC (Canine Health Information Center) Registration # 119242
- OFA Hip Dysplasia Database - FAIR - #GS-96284F24F-VPI
- SV Hip Rating - a2 Fast Normal, ZW96
- OFA Elbow Dysplasia Database - NORMAL - #GS-EL35254F24-VPI
-SV Elbow Rating - Normal
- OFA Shoulder OCD Database - NORMAL - #GS-SH102F24-VPI
- OFA Congenital Cardiac Database - NORMAL - #GS-CA1623/21F/P-VPI
- OFA Autoimmune Thyroiditis Database - NORMAL - #GS-TH790/24F-VPI
- OFA Degenerative Myelopathy (DM) DNA Database - Clear by Parentage
- OFA Legg-Calve-Perthes Database - NORMAL - #GS-LP40/12F-VPI
- OFA Patellar Luxation Database - NORMAL - #GS-PA413/21F/P-VPI
- OFA Dentition Database - NORMAL - #GS-DE297/21F-VPI
- GSDCA/SV Dentition - NORMAL
- OFA/Washington State University Multiple Drug Resistance (MDR1) - Clear by Parentage
​
- GSDCA Temperament Test (TC) - PASSED
- CERF/OFA Eye Clearance - OFA NORMAL 2015, 2018 - #GS-EYE257/38F-VPI
- Coat Length -
Tiki's
OFA Page
---
---
Tiki's Photo Gallery
---
Pedigree for Hera von Granville
German Shepherd Dog - Sable
Sire
V1 Miky z Tresnaku ZVV3, IPO3 ,SchH3, ZPS1, ZPO1, CGC, KKL1
Sire
VELMI DOBRY Enzo z Jenive IPO3, SchH3, ZVV2, FH2
Sire
VELMI DOBRY Cir Gaja IPO3, SchH3, ZPS1, ZV1, OP1
Dam
VELMI DOBRY Bacara z Jenive IPO3, SchH3, ZPS1, ZVV2, FH1, OP1
Dam
VELMI DOBRY Henny z Tresnaku ZVV1
Sire
SG Benji Kateko ZVV1, IPO2
Dam
Katy Akrus CS SchH3, IPO3, ZVV3
Dam
UKC CH Caldonia von Granville CGC, BH, HIC, CA, URO3, RATS, ETD, UKC Total Dog
Sire
UKC CH, SG Berlin an Granville vom Gildaf IPO1, CGC, HIC, TC, AD, BH, TF-III, FDCH, TN-N, URO2, CAA, TD, RATN, UKC Total Dog
Sire
V Puck vom Gräfental SchH3, KKL1
Dam
UKC CH, G Brazen vom haus Behm CGC, CD, BH, AD, FMX
Dam
UKC CH Arthur's Magical Molly von Granville STAR
Sire
SG Jabina Bertram BHP2, KKL2
Dam
(AKC CH Pointed)UKC CH, SG She Izabella Granville CGC, TDI, TC, HCT, AD, BH, CD, RA, OA, OAJ, NF, OAC, TG-N, TN-N, RATN
Dam: UKC CH Caldonia von Granville CGC, BH, HIC, CA, URO3, RATS, ETD, UKC Total Dog, Barn Hunt Novice & Open High in Trial, UKC Rally Level 3 High in Trial

Photo courtesy of

Granville German Shepherds
Powered by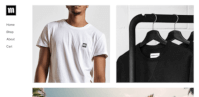 Create your own unique website with customizable templates.