Daffy vom Haus Fasold SPOT-ON, CGC, CA, TKN, AKC Achiever Dog
"Daffy"
Daffy is a sable female from full DDR/East German lines. She was imported from Germany as a young dog. Daffy is a substantial female, weighing around 85# with an outgoing personality and good drives. Daffy joined us as a 6 year old in June of 2016. She was bred by Mirko Fasold from
Haus Fasold
in Germany.
---
Daffy's Information
Birthdate: June 18, 2010
AKC Registration # DN31666303
UKC Registration # P827-776
SV Registration # SZ2255328
AKC DNA Profile # V660707
HEALTH TESTS
- OFA Hip Dysplasia Database - FAIR - #GS-95085F72F-VPI
- SV Hip Breeding Value - ZW94
- OFA Elbow Dysplasia Database - NORMAL - #GS-EL34186F72-VPI
- OFA Congenital Cardiac Database - NORMAL - #GS-CA1557/72F/P-VPI
- OFA Autoimmune Thyroiditis Database -
- OFA Degenerative Myelopathy (DM) DNA Database - NORMAL/CLEAR - #GS-DM6110/72F-PI
- OFA Legg-Calve-Perthes Database - NORMAL - #GS-LP43/72F-PI
- OFA Patellar Luxation Database - NORMAL - #GS-PA373/72F/P-VPI
- OFA Dentition Database - NORMAL - #GS-DE268/72F-VPI
- OFA/Washington State University Multiple Drug Resistance (MDR1) - NORMAL/CLEAR - #GS-MD1-45/75F-PI-N/N
- OFA/UC Davis Hyperuricosuria - NORMAL/CLEAR - #GS-HU20/75F-PI
- CERF/OFA Eye Clearance - OFA NORMAL Breeder Options Noted: Corneal Dystrophy - Epithelial/Stromal 2016, Breeder Options Noted: Cataract - Suspect Not Inherited 2018 - #GS-EYE359/93F-VPI
- Color - Sable, Carries for Black & Tan
- Does not Carry for Long Coats
Daffy's OFA Page
---
---
Pedigree for Daffy vom Haus Fasold
German Shepherd Dog - Sable
Sire
SG Uncas vom Poppitz SchH3, KKL1

Sire
SG Condor vom Haus Christian SchH2, KKL1
Sire
V Duran vom Weidegang SchH3, KKL1
Dam
Bera vom Haus Christian SchH1, KKL2
Dam
SG Lady vom Sachsenzentrum SchH2, KKL2
Sire
V Brando von der Marderklause SchH3, KKL2
Dam
Maxi vom Peri-Hof SchH3
Dam
G Brixa vom Silberland SchH3
Sire
V Addi vom Haus Fasold SchH3, KKL1
Sire
Henk von der Moschel SchH3
Dam
SG Kirsche vom Sachsenzentrum SchH1, KKL1

Dam
G Hanka vom Feurigen SchH2
Sire
V Aron vom Sachsentraum SchH3, KKL1
Dam
SG Franzy vom Feurigen SchH3, KKL1
Powered by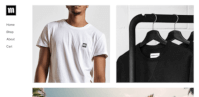 Create your own unique website with customizable templates.