2x BIMBSA, UKC CH, VP1, G Cashmere vom Boeselager STAR, CGC, HIC, CAA, NTD
"Kashmir"

Kashmir is a dark sable female from East German/DDR, and West German working lines. Her average weight is around 73# and height at the shoulders is 22.5". Kashmir has high prey drives and shows a strong, natural herding instinct. Her tracking and scenting abilities are also very strong. She is a fantastic swimmer, loves to play ball, and run lure courses. Kashmir has a good temperament, showing an aloofness towards strangers and is very outgoing with family and friends. While Kashmir has a lot of potential, her independent personality makes her a little more challenging to train and trial with so she spends the majority of her time as an active family companion playing with her Jolly Egg and ball. Kashmir was bred by Kelly Shaw at
Boeselager Kennels
in Michigan. Kashmir was spayed and retired from our breeding program in 2015.
---
---
Kashmir's Information
Birthdate: November 11, 2010
AKC Registration # DN29559608
UKC Registration # P677-522
AKC DNA Profile # V690155


HEALTH TESTS
- OFA Hip Dysplasia Database - GOOD - #GS-87396G24F-VPI
- OFA Elbow Dysplasia Database - NORMAL - #GS-EL27917F24-VPI
- OFA Congenital Cardiac Database - NORMAL - #GS-CA840/12F/C-VPI-ECHO
- OFA Autoimmune Thyroiditis Database - EQUIVOCAL 2013
- OFA Degenerative Myelopathy (DM) DNA Database - NORMAL/CLEAR - #GS-DM1214/11F-VPI
- OFA Legg-Calve-Perthes Database - NORMAL - #GS-LP14/24F-VPI
- OFA Patellar Luxation Database - NORMAL - #GS-PA161/12F/P-VPI
- OFA Dentition Database - NORMAL - #GS-DE13/14F-VPI
- OFA/Washington State University Multiple Drug Resistance (MDR1) - NORMAL/CLEAR - #GS-MD1-23/40F-VPI-N/N
- CERF/OFA Eye Clearance - OFA NORMAL 2013, 2014 - #GS-EYE10/38F-VPI
- DNA Sample submitted to OFA/CHIC for research - #GS-DNA-340/S
- Does Not Carry for Long Coats
- Color [aw+a]
---
---
---
Pedigree for Cashmere vom Boeselager
German Shepherd Dog - Sable
Sire
Zavien vom Kraftwerk
Sire
V Cliff vom Osterburgeck SchH3, KKL1
Sire
V Brando von der Marderklause SchH3, KKL2
Dam
SG Gundi vom Gräfental SchH1, KKL2
Dam
Sandra vom Alschbachtal SchH3
Sire
Cayo vom Elfenschloß SchH3
Dam
Ines vom Heiligenbösch SchH3
Dam
Askia vom Boeselager
Sire
V Puck vom Gräfental SchH3, KKL1

Sire
V Enzo vom Gräfental SchH3, KKL1
Dam
V Saskia vom Schäferliesel SchH3, KKL1
Dam
Layla von Boeselager BH
Sire
Falk von der Kesselshainer Flur SchH3
Dam
Zilka vom Kuhnhof
Powered by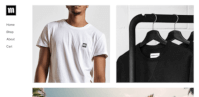 Create your own unique website with customizable templates.