UKC CH Blue vom Parchimer Land CGC, SPOT, NTD, TKN
"Blue"
Blue is a black and tan male from full DDR/East German lines. He was imported from Germany as a puppy with several of his littermates, including Bob vom Parchimer Land who is the sire of our female Piper vom Birken Wald. Blue is a substantial male with the typical blocky DDR head. He is social and willing to please. Blue is training in nosework and learning quickly. Blue joined us as a 5 year old in December of 2015. He was bred by Werner Schulz at
Parchimer Land
in Germany.
---
---
Blue's Information
Birthdate: June 29, 2010
AKC Registration # DN31032503
UKC Registration # P798-659
SV Registration # SZ2256253
AKC DNA Profile # V721749
HEALTH TESTS
- OFA Hip Dysplasia Database - FAIR - #GS-87271F27M-VPI
- SV Hip Breeding Value - ZW88
- OFA Elbow Dysplasia Database - NORMAL - #GS-EL33156M66-VPI
- OFA Autoimmune Thyroiditis Database - NORMAL - #GS-TH728/66M-VPI
- OFA Advanced Congenital Cardiac Database - NORMAL - #GS-ACA10/73M-VPI
- OFA Degenerative Myelopathy (DM) DNA Database - NORMAL/CLEAR - #GS-DM5459/66M-VPI
- OFA Legg-Calve-Perthes Database - NORMAL - #GS-LP38/27M-VPI
- OFA Patellar Luxation Database - NORMAL - #GS-PA350/69M/P-VPI
- OFA Dentition Database - NORMAL - #GS-DE262/69M-VPI
- OFA/Washington State University Multiple Drug Resistance (MDR1) - NORMAL/CLEAR - #GS-MD1-40/70M-PI-N/N
- OFA/UC Davis Hyperuricosuria - NORMAL/CLEAR - #GS-HU16/69M-PI
- CERF/OFA Eye Clearance - NORMAL, Scarring on Left Retina 2016, 2018 - #GS-EYE275/95M-VPI
​- Does Not Carry for Long Coats
- Color - Black & Tan carries for Solid Black
Blue's OFA Page
---
---
Blue's Photo Gallery
---
Pedigree for Blue vom Parchimer Land
German Shepherd Dog - Black & Tan
Sire
SG Uncas vom Poppitz SchH3, KKL1

Sire
SG Condor vom Haus Christian SchH2, KKL1
Sire
V Duran vom Weidegang SchH3, KKL1
Dam
Bera vom Haus Christian SchH1, KKL2
Dam
SG Lady vom Sachsenzentrum SchH2, KKL2
Sire
V Brando von der Marderklause SchH3, KKL2
Dam
Maxi vom Peri-Hof SchH3
Dam
SG Yina vom Parchimer Land SchH1, KKL1
Sire
V Falk vom Anhalter Hof SchH3, FH, KKL1
Sire
SG Cliff vom Geraufer SchH3, IPO3, FH, KKL1
Dam
V Kanta vom Königswaldereck SchH3, KKL1

Dam
SG Tessy vom Parchimer Land SchH3, KKL2
Sire
Henk von der Moschel SchH3
Dam
SG Lisa von den Tonteichen SchH3, KKL2
Powered by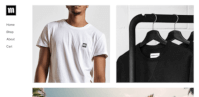 Create your own unique website with customizable templates.